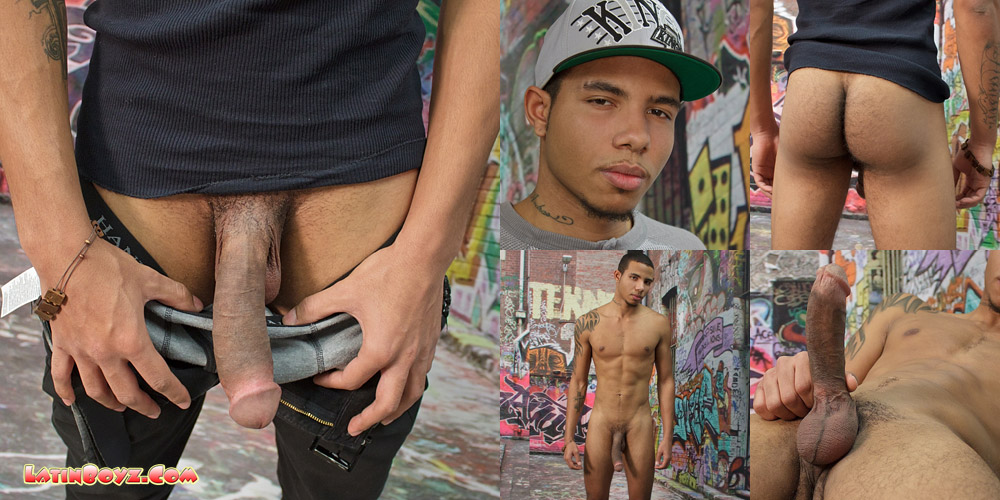 Have you ever been to a retail store and as the hot cashier was ringing your order you wondered what he looked like with his clothes off? Does he have a nice body? Is his dick big? Is his ass hot?
Well, that's exactly what happened when we met Peyo. He was working at a department store. While searching for his credit card a LatinBoyz.Com business card 'accidentally' fell from our photographers wallet onto the counter and the rest is history.
As you can see he does have a nice body, his dick is big and he has a hot ass. He's Dominican and 19 years old.
NOT A MEMBER?    JOIN NOW
Photography by LBZ1