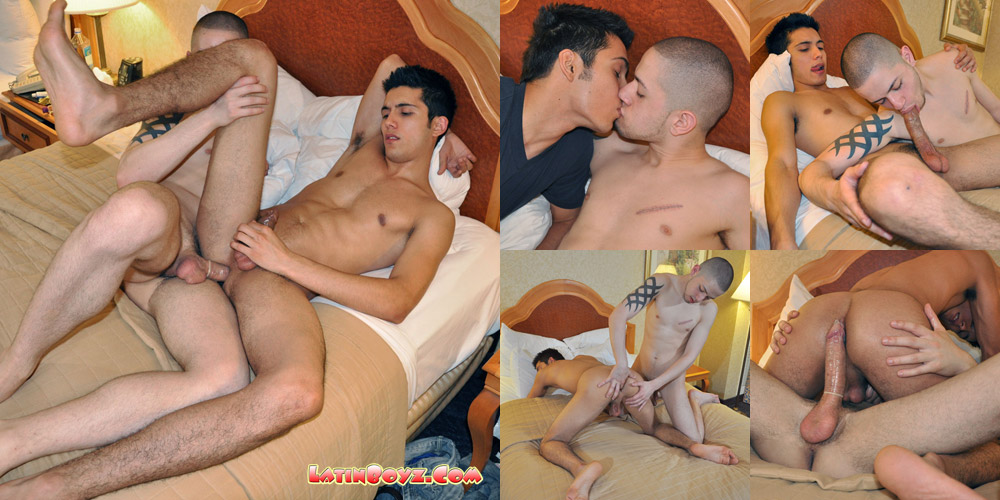 Ever since Salvador first did his LatinBoyz.Com solo shoot and surprised us with some dildo action we have wanted to see him get fucked by a real dick.
We finally got our chance last month when he and Joey S. worked in our booth at the Long Beach Gay Pride festival in California.
They took an instant liking to each other and the next day got into some serious kissing, sucking and fucking for our cameras.
NOT A MEMBER?    JOIN NOW
Photography by LBZ1