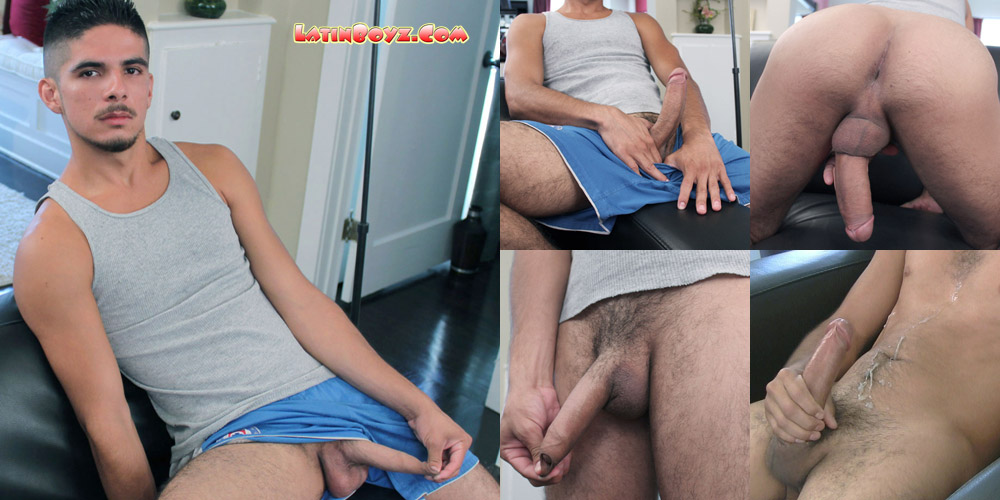 Talk about getting lucky in Las Vegas! A couple of weeks ago one of our photographers was having a late meal at one of the casinos when he saw Milo working as a busboy. After an hour or so of trying to get his attention Milo finally slowed down long enough to drink a soda and our photographer made his move.
During their conversation we found out Milo is straight and has been married for almost a year but confessed he let a couple of guys suck him off before he got married. Then he asked him if he would ever do nude modeling and his answer was "Fuck yeah, as long as they pay me."
Well, the next day our photographer was driving back to L.A. and Milo was in the seat next to him. He even called in sick that day at work so he could to his shoot. We hope you like is big uncut Mexican cock and his beautiful eyes.
NOT A MEMBER?    JOIN NOW
Photography by LBZ1