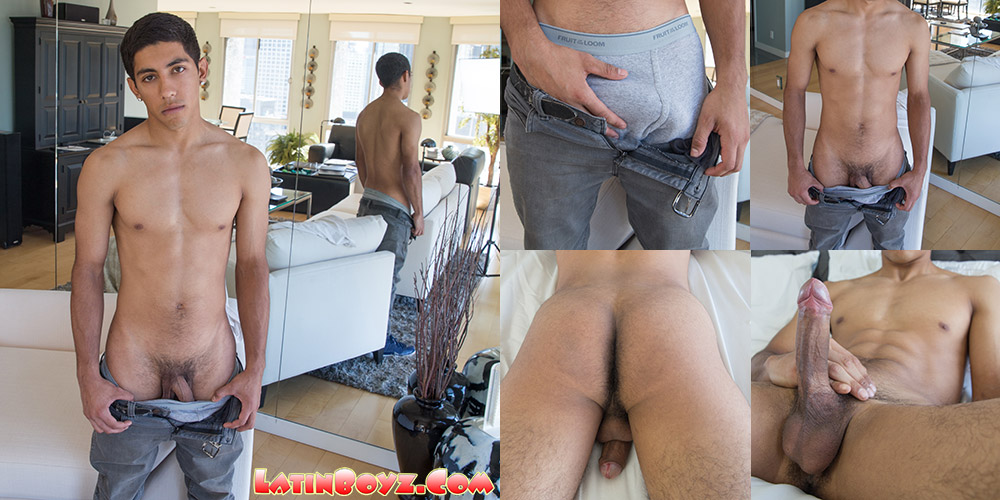 Thursday, March 2nd 2017 – This Thursday New Latino Amateur Video
Our newest model is a cute 20 year old construction worker. It has been raining a lot here in L.A. recently so he hasn't been working very much and needed the money. We've actually been trying to convince him for a while because we saw him walking around with his shirt off all summer and knew he had a really nice body and really wanted to see his cock.
Speaking of that cock, it didn't disappoint. He has a nice uncut Latino cock with a big fat mushroom head. When we asked Stephen what people were most surprised to find out about him when they have sex is that he can cum two or three times in one session as long as they give him five or ten minutes between.
NOT A MEMBER?    JOIN NOW
Photography by LBZ1