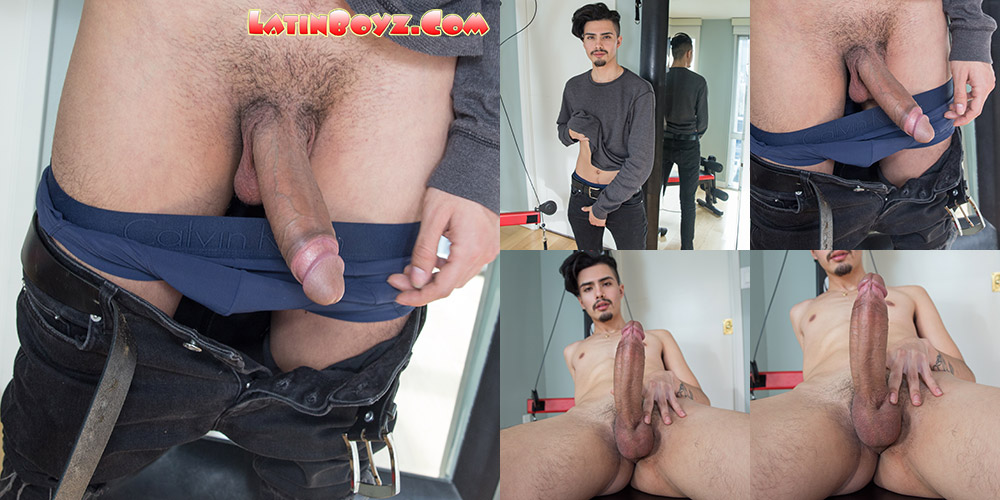 Thursday, February 15th 2018 – This Thursday New Amateur Video
We ran into Chico Valle recently and almost didn't recognize him because we had only seen him wearing a baseball cap before. We told him he looked even cuter this way and wanted to know why he hasn't modeled for us like that. We also wanted to know why he has never bottomed for us before because we know he has a really hot ass.
It turns out he doesn't have much experience bottoming because when guys see his thick Latino cock they always want to bottom. We then suggested he try it with the fucking machine that LBZ model Tico used recently and he liked it so much he wanted to take it home (more on that next week when his hot video comes out).
NOT A MEMBER?    JOIN NOW
Photography by LBZ1