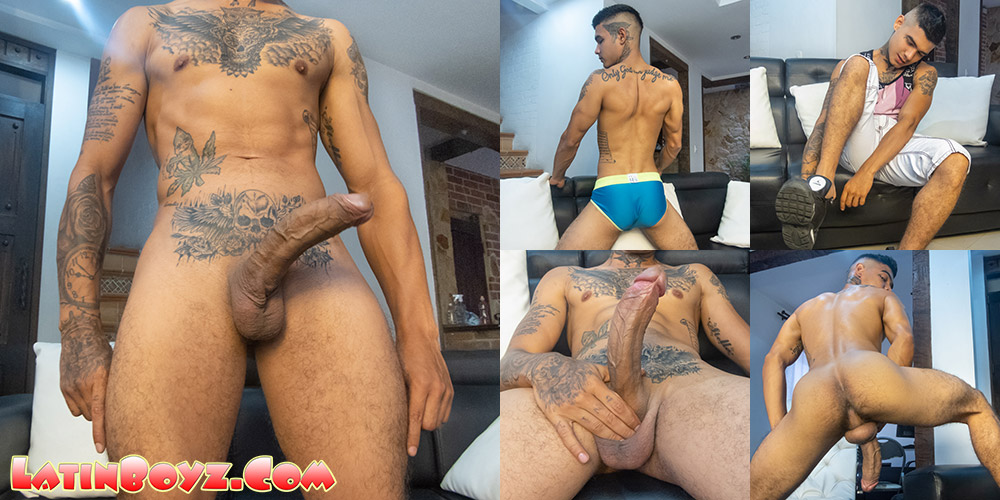 Tuesday, July 3rd 2018 – This Tuesday New Amateur Video
This hot Latino man with all the tattoos is a sexy Colombian that goes to the same gym our model Dante from a couple weeks ago. Like Dante, he has a huge uncut Latin cock. If all the guys at that gym are like them we want to know where to sign up.
There is nothing subtle about Jacob. When he likes something it becomes an obsession. For instance, he only started getting tattoos a couple years ago. We're told he's just as obsessed with fucking.
VIDEO 1080P    VIDEO 720P    VIDEO MOBILE
For slower connections choose 720P or Mobile
NOT A MEMBER?    JOIN NOW
Photography by VeoVerga