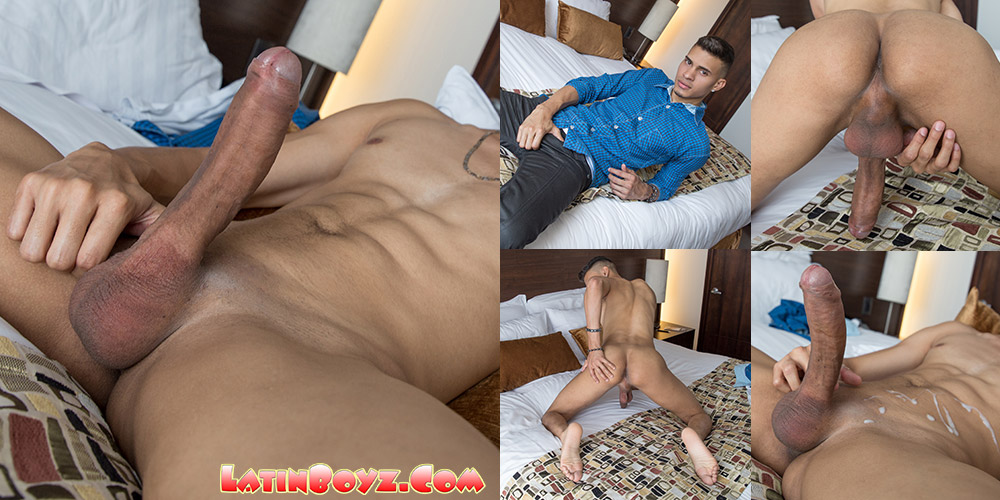 Thursday, December 1st 2016 – This Thursday New  Amateur Video
A couple weeks ago we presented a cute Latino twink named Jay D who promised us that if we went to Colombia to photograph him he would get some of the guys on his college swim team to model for us, too. This week's new model Valentino is the team's 21 year old captain.
As you can see, in addition to his sexy six pack abs and hot ass he has a big fuckin' Latin cock.  As the captain of the team to has to show the other guys who's in charge. Being as most of the guys on the team are bisexual or gay all he has to do is pull out that monster to get what he needs. He's versatile but said he tops about 90% of the time.
NOT A MEMBER?    JOIN NOW
Photography by LBZ1