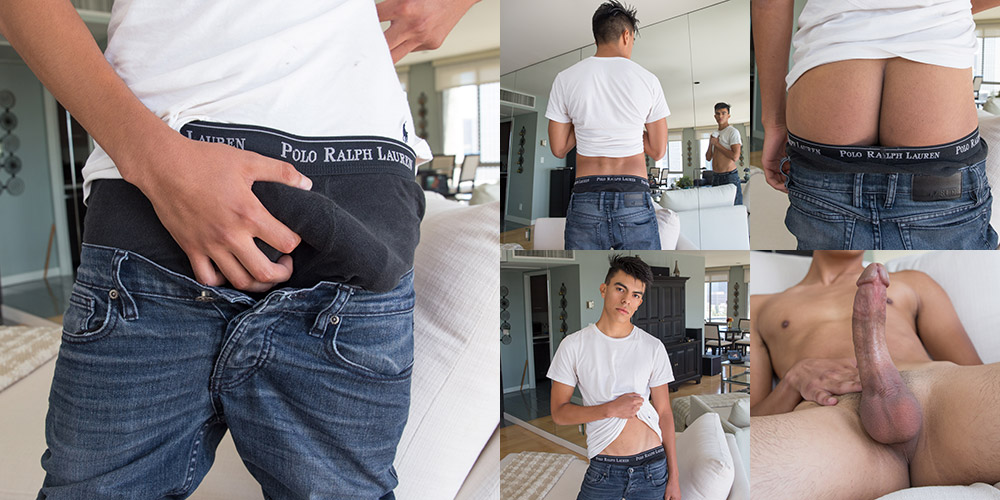 August 10th, 2017 – This Thursday Hot New Amateur Video
This cute 19 year old with the spikey hair is Dennis. He was born and raised in Southern California. So far he has only has sex with women but recently started playing with a dildo on the side and has been able to make himself cum without touching his dick while doing that.
Speaking of cum… He shot a huge load, spurting 13 times during is Amateur video! He said that he has shot even bigger loads when playing with his new toy. We can only imagine what his load would be like if he was playing with the real thing.
NOT A MEMBER?    JOIN NOW
Photography by LBZ1