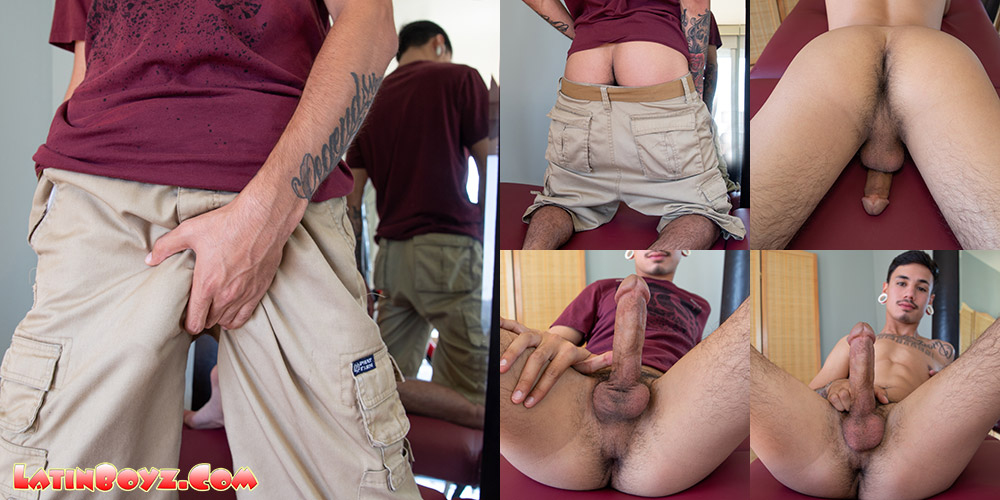 New August 15th 2018
Our photographer was taking a walk the other day when he saw a cute Latino guy walking his dog. Of course he had to go talk to him. As he got closer he realized it was Brax. He had lost contact with him after doing his first shoot a year ago. They got caught up and Brax mentioned that he had a new tattoo but he couldn't show it in public so they went to the studio so he could take a look. Well, Brax had a raging hard on the entire time so they both agreed it would be a great time to do a new shoot.
The photographer wanted to get more shots of his booty this time and it was looking better than ever. But he still hasn't tried bottoming, yet. He has been getting into being rimmed lately so hopefully that will lead to the next natural step soon.
VIDEO 1080P    VIDEO 720P    VIDEO MOBILE
For slower connections choose 720P or Mobile
NOT A MEMBER?    JOIN NOW
Photography by LBZ1