Welcome to LatinBoyz.Com. Here's some of our newest content. Already a member? Make sure to click on Member's Entrance above to see all of our content.
We are always looking for new models. Click here for more information.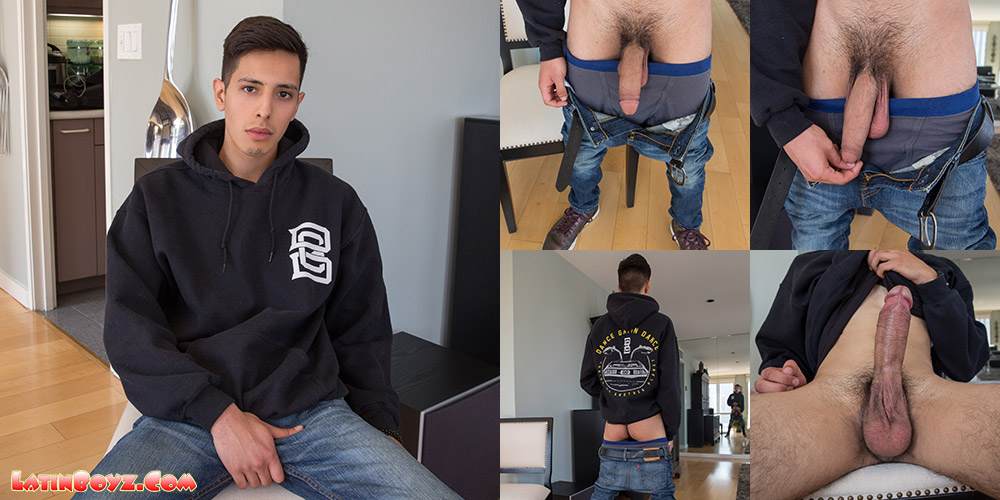 Thursday, April 19th 2018 – This Thursday New Amateur Video
It's no secret that we like skinny LatinBoyz because they always seem to have the biggest uncut Latino cocks. This week's new model Alexxx is no exception. This 19 year old top is defiinitely packing. And evidently he's a little kinky, too. The scar below his nipple is from someone biting him while getting pounded by that big dick. Although he is almost always a top he's has bottomed a couple times but prefers to be in control.
NOT A MEMBER?    JOIN NOW
Photography by LBZ1