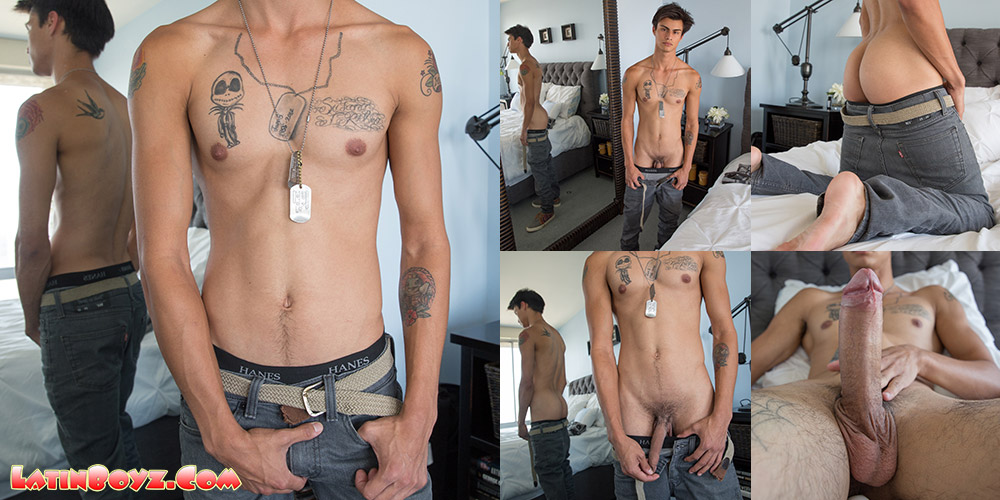 Thursday, February 16th 2017 – This Thursday Hot New Amateur Video
Last summer we presented three Latino rock musicians (Phenix, Topaz and Sinner) that all had worked together in a band that has since broken up. Phenix is working in a new band and introduced us to his new drummer Spyke.
This 21 year old with the spikey hair has a sexy toned body, nice uncut cock and an amazing ass (that has never been fucked). Sexually he says he likes to be dominant. He loves to fuck but also enjoys a good blow job because he can just lay back and watch the action.
NOT A MEMBER?    JOIN NOW
Photography by LBZ1