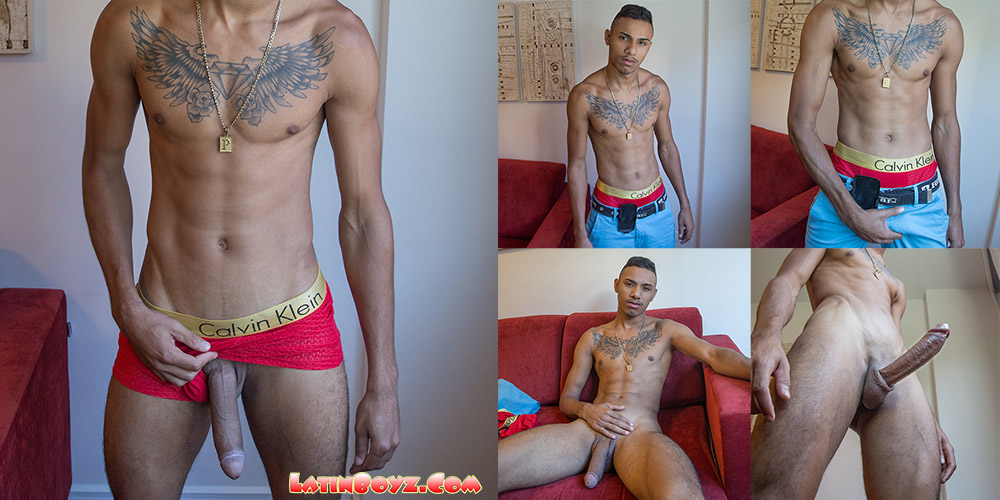 Thursday, December 8th, 2016 – This Thursday Hot New Amateur Video
Our newest model is a 20 year old kick boxer that told us he wants to be known for more than just having a big Latino cock. But, we told him when you go around calling yourself Python you're going to get type cast. He stays in shape by training and doing some push ups everyday and fucking every chance he gets. And evidently he gets a lot of chances.
Everything about him his perfect except for his shaved pubes (we prefer a natural hairy bush). He explained that someone that sucks his dick a lot told him no more head unless he shaved and I guess we can understand his thinking even though we would have preferred he left them more natural. Among other things we were impressed with how far he shot his load. For his video we asked him to talk dirty for the camera, which he did. Our Portuguese isn't that good and we didn't understand everything he said but it was hot, anyways.
NOT A MEMBER?    JOIN NOW
Photography by LBZ1