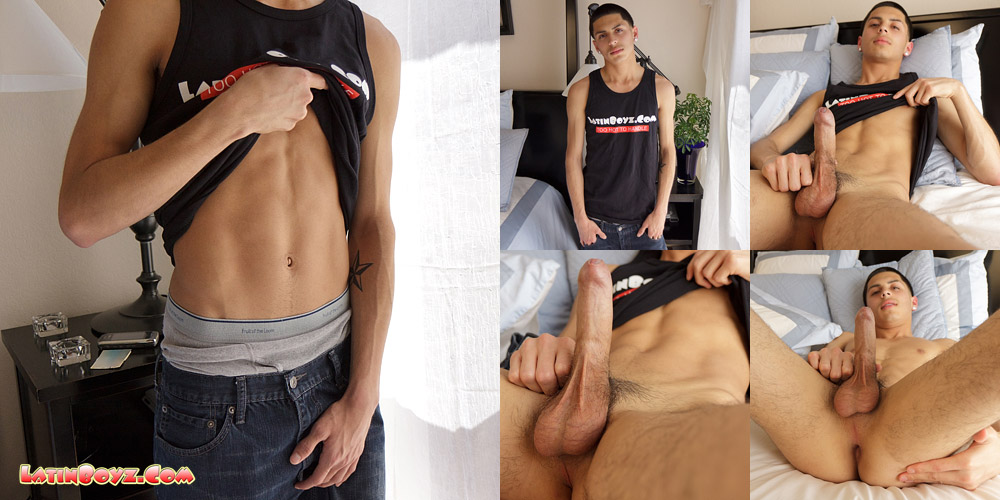 Last Saturday at the Long Beach Pride festival Legacy walked up to our booth with some of his friends and was getting to know everyone a little better when a drunk guy ended up spilling his drink on him.
We told him he could have one of our LatinBoyz.Com shirts but when he took off his wet shirt and we got a look at those sexy abs we knew we had to photograph him for the site.
We ended up photographic him later that afternoon. This sexy 19 year old as a beautiful uncut cock, too. he's bisexual and versatile.
NOT A MEMBER?    JOIN NOW
Photography by LBZ1